Basic Plumbing Tools Many Homeowners Don't Know About (But Should)
3 min read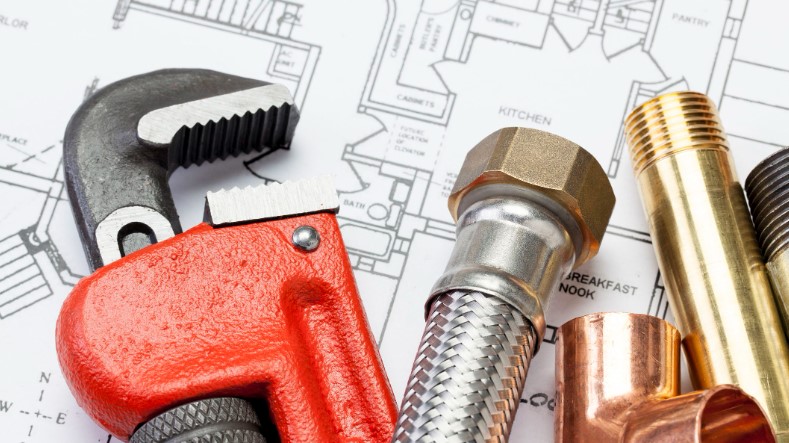 Plumbing works can be a stressful task to do, especially if you don't have any basic skills and knowledge about plumbing system. Plumbing system itself is an important element in your house to support your drainage and even your sewing system. That's why, if something happened with one of those plumbing things, you have 2 options: calling for help from a plumber immediately or DIY works. Absolutely, calling professional plumber will be the easiest option while there will be the best emergency plumber Sydney that can be found easily. But, how about doing DIY works? This is the crucial issue, since skill and knowledge won't help you completely without having the right tools.
Having the right plumbing tools can make home repairs much easier. In some cases, a project is virtually impossible to do without the appropriate tools. The good news is that it is not necessary to buy a lot of tools and gadgets to do your own plumbing work. Here are few basic plumbing tools that you can prepare for yourself.
First, basin wrench. Basin or sink wrench can be used when changing out old faucet in bathroom, kitchen or laundry sink. It is a self-tightening wrench designed for loosening or tightening fittings in hard-to-reach places.
Second, propane torch. This tool is important if you're going to sweat copper pipe and fittings. Perhaps, it will cost you extra money to buy it, but later you will find it much more convenient than using a striker or matches.
Third, tongue and groove pliers. This is the most common tools carried by all of the plumbers. Tongue-and-groove pliers have angled jaws, long handles, and a wide range of adjustment positions. They can take apart most plumbing easily and quickly. Like pipe wrenches, these pliers work best in pairs, one for stabilizing the pipe and one to loosen or tighten the nut or fixture.
Fourth, hacksaw. It is used to cut metal pipe, hardware, screws, nuts and bolts and plastic pipe. Make sure the blade is tense in the frame for tough cuts, and be sure to keep extra blades on hand. In tight spots, wrap one end of a loose blade in a cloth to create a handle to slip the blade in for the cut.
Fifth, pipe wrench. Pipe wrenches are very useful when it comes to something threaded, such as iron or galvanized steel pipe and fittings. Water heater, yard hydrants and even pressure regulators will require pipe wrench to provide enough leverage to unscrew them.
Sixth, metal file. This tool is used to remove burr and to smooth the edge of metal pipe after many cuttings. You will need 2 types of metal file on hand: half round and a rat-tail file.
There is simply no way to avoid dealing with clogged sinks, dripping faucets, septic tanks, leaky pipes and many more to come. That is the reason why you should understand the basic skills, knowledge, and even keeping some basic plumbing tools before you call a professional plumber. It would be better to fix the problem by yourself long before the plumber come.
Related Posts