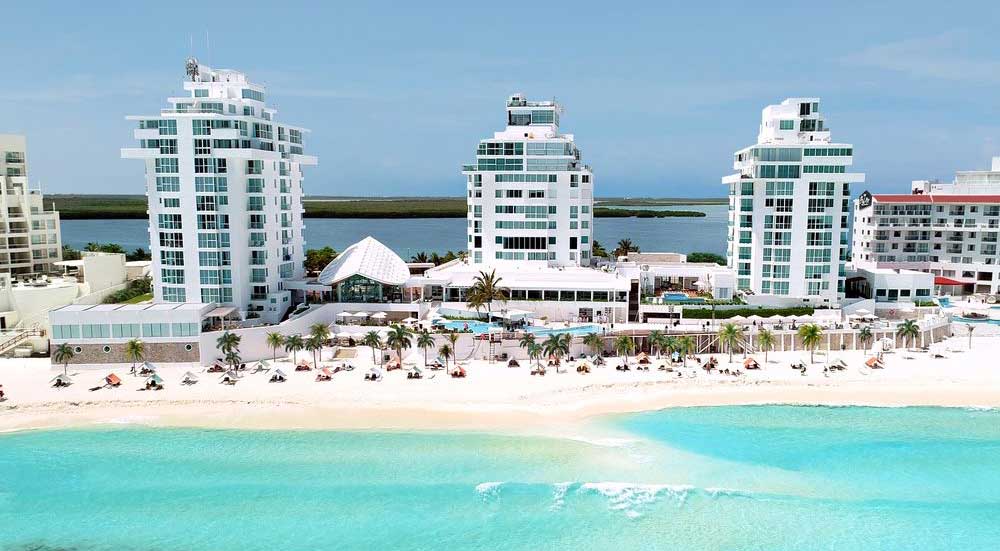 Cancun is the best place if you want a vacation where you can see the sea and sun all day long. It is a great destination for spring break as well as for summer vacation where you want to get away from the hustle and bustle of busy city life.
You only get to live once, so why not enjoy it in one of the best places on earth and experience a little bit of paradise while you're here? Cancun has everything you will ever need to have the best and most memorable vacation you can have and enjoy. You can choose from a variety of Cancun resorts where you can stay while you're in the region.
Cancun Resort Choices for You
Cancun is filled with numerous hotel resorts that can give you a headache just deciding on which one you should look into. However, there are three hotel resorts in Cancun that you should consider staying at while you're there. There is a Cancun resort for every person out there, whether you decide on having a huge family vacation, a second honeymoon with your wife or you're going on vacation with your best buddies and friends.
Paradisus Riviera Cancun Resort
If you want to stay in class and style while you're in Cancun, the Paradisus Riviera Cancun is the best place to be. It is a well-hidden secret and takes about a half-an-hour drive toward the south of Cancun. You can enjoy the gorgeous beaches and weather of Cancun, Mexico in this Cancun resort.
This is a luxurious all-inclusive resort that has a lush mangrove preserve along its beautiful Caribbean coastline. The Paradisus Riviera Cancun Resort also features the second largest coral reef formation in the world along its famous coastline. Having the beach right in front of you makes for numerous water activities that you can do while you're staying there.
You can go snorkeling or, better yet, scuba diving to see the amazing coral reefs this Cancun resort has to offer. For the historical buff, you can also check out the different Mayan archeological sites that surround the area. You can go to Tulum, Coba, and Chichen Itza to experience and get a glimpse of the ancient Mayan culture.
ME Cancun
Another resort that you can check out is ME Cancun. If you are looking for a Cancun resort that can offer you the many sights and sounds of Cancun, then this is the place to be. Whether you're in it for an arousing night scene, a pool bar, gorgeous infinity pools, or even an exclusive adult-oriented floor that has a private lounge, ME Cancun will be ideal for you. It has everything you need if you want to stay in Cancun and enjoy everything that it has to offer apart from the sun and the beach.
ÓLEO Cancun Playa
ÓLEO Cancun Playa is an exclusive 4.5 Star All-Inclusive Boutique Resort, designed to offer an experience steeped in minimalist luxury. Its cozy areas, blessed with an avant-garde design, surround its guests in an artistic, contemporary and sensorial environment. The one of Cancun's famous areas for shopping, dining, and partying. Staying in this Cancun resort means that you get to wake up to white sandy beaches and lush vegetation as well as a beautiful 9-hole golf course every day of your stay.
So make the most out of your Cancun vacation and enjoy the luxury and style that these hotels have to offer.
Related Posts