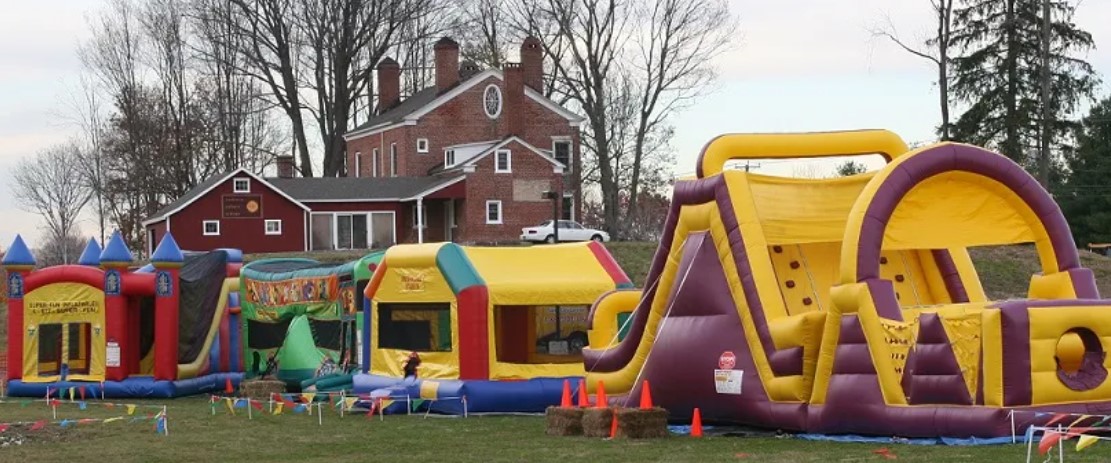 Bounce houses can be an excellent addition to any party. Whether one is five or fifty, something thrilling is experienced inside the air-filled, soft, and squishy house. Any kind of inflatable product can be fun and spice up a party, and a bounce house is no exception. It is more like jumping on the bed without bringing in any trouble.
No dearth of products
The market is flooded with a plethora of bounce houses. One has to understand that every product available in the shops is not created equally. Searching for the right bounce house requires one to invest a lot of time in researching. Several factors need to be considered while renting a bounce house for a party.
Assessing and inspecting rented bounce house
Everyone wants to get the value of the money they invested. Thus, it is necessary to be careful while choosing an inflatable house and renting it. Settling for cheaper products is not recommended. Similarly, it is also not a good idea to rent a highly exclusive bounce house thinking of better quality items. Before investing money and renting it is suggested to examine and inspect the products and how they are made and maintained.
Insurance coverage
This is one of the vital factors that top the list of things that must be considered renting a bounce house. It is important to note that the company from which the bouncy house is rented is insured properly. In addition, it is also vital to ensure that one's renting is also covered. Several service providers advertise their insurance coverages, but they only cover a few kinds of bouncy houses.
If someone is hurt while bouncing around at a party, and the rental company is not insured, the host of the part can be sued. Hence, it is necessary to read the terms and conditions before renting a bounce house.
Age of the house
Safety is one of the important issues that cannot be ignored. A party host renting a bouncy house needs to ensure that his/her guests enjoy having fun jumping up and down inside without getting hurt. Thus, it becomes necessary to check the age of the bounce house before investing money and renting it for the party.
A bounce house can withstand only a few years of wear and tear from excited kids to fun-loving adults exploring every part of the inflatable house. At some time, such products will start showing brittleness and are subject to tears and leaks from everywhere. While renting out, it is better to examine and then consider it for the party.
Heat solution
A lot of parties take place during the summertime. When renting a bounce house during the summer, the party host has to make sure that there is no scope of heat production inside it. When there are a lot of people inside the inflatable house and the temperature outside is not cool enough, there is a possibility of overheating inside the bounce house and making people sick. Therefore, one has to ensure with the renting company that they set up the inflatable house somewhere in the shade.
Disinfecting
While considering a bounce house renting company, it is important to consider that good hygiene and disinfection are maintained. Bouncy houses are usually used in birthday parties for kids. Thus, maintaining hygiene becomes even more important. When proper hygiene and cleanliness are not maintained, small kids and even grown-ups can fall sick. Thus, it becomes necessary for the host of the part to research and opts for the company that gives importance to hygiene and cleanliness.
Porous material
The material used in bouncy houses or inflatable houses is porous allowing the air to pass out. There shouldn't be any leaks present. Although a pump is present, the presence of leaks can completely ruin the shape and the quality of the bounce house. Thus, it becomes important that only superior quality inflatable house is rented without any leaks and splits. There are bounce houses that also include blowers and fans. If such type of a house is rented, it is to be ensured that they are not broken.
Conclusion
The above-mentioned are some of the essential factors that one must consider renting a bounce house. Doing thorough research can be tedious initially. But, it can help choose the right inflatable house.
Related Posts