After the dress is put on, the flowers die, the food is eaten, and the guests leave, only photographs are left to document your wedding day. Choosing your wedding photographer is one of the hardest wedding decisions because you can't see the photos you buy until you've made your decision. This article will help you choose the best photographer to make sure you get the wedding photos you want.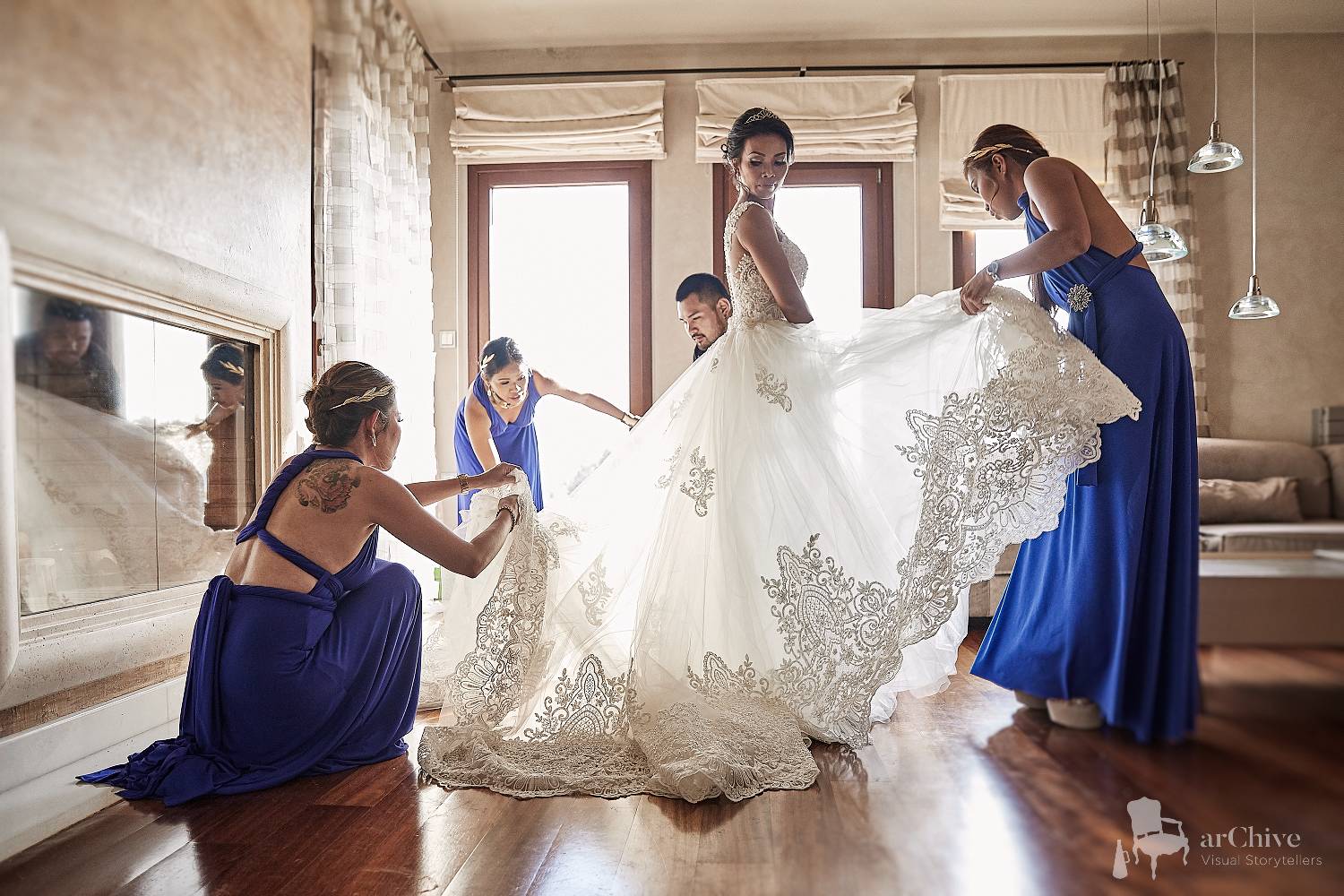 Price.
Choosing a photographer based on price may not be the smartest decision. A photographer's price not only reflects the quality of his work but also reflects how the photographer appreciates his work. You may be able to find photographers advertising weddings for $ 299, but do you believe that photographers value artistic quality? Do you think they will spend hours sorting, sorting, editing, and improving your wedding pictures? Chances are they'll shoot and burn straight to disc because, frankly, they're not being paid enough. Do you feel like you will have beautiful pictures of you and your partner for the rest of your life – to show your children and grandchildren?
Note: Just because you're on a smaller budget doesn't mean you have to make sacrifices for your wedding photographer. Before you ask your cousin's boyfriend to take wedding pictures (because he has a good camera), know this; many new wedding photographers may be very talented, but do not have much wedding experience. This doesn't mean they are bad photographers, it just means they haven't taken as many wedding shots. Because of this, you may be able to get a discount, sometimes called a "portfolio building" discount or an "introductory" price, etc. It may be difficult to find these photographers because they may not be listed on search engines, as their website may be brand new. So you have to do some digging.
Do some research
Ask your friends and family for references. People who like wedding photos love to talk about their photographers! Search the internet. Go back a few pages – don't just look at the first page of search results. Check out a list of professional organizations such as PPA – American Professional Photographer or WPPI – International Wedding & Portrait Photographers.
Create a List
Once you've found a few photographers you like, make a list. Visit individual photographers' websites and review their portfolios thoroughly. I can't stress enough; The photos you see in a photographer's portfolio are the same type of photos as your wedding photos. How do you know if a photographer is good? Follow these guidelines:
Is the image too bright? Too dark? If some images are too light and others too dark, or if they appear all over the place, it can show inconsistent quality.
What about the photographer's Photoshop skills? Do the photos appear "over-photoshopped"? Do you see a lot of skin that looks like plastic or alien eyes? Good rules to follow; If you don't know that the image has been photoshopped, then the photographer has excellent photoshopping skills. It's like makeup – the best makeup is the kind that doesn't look like you're wearing any makeup at all.
Did you feel emotionally touched by the photographer's photos? Do they make you stop and stare? Hah? Do you feel any connection with the pictures? This is the most important thing in choosing a wedding photographer. You could spend all the money in the world on the most famous photographers, but if you don't feel a connection to their photos, you are likely not going to like your wedding photos.
Check Availability
Once you've narrowed down the list, email or call your top 5 photographers. Check to see if any photographers are available on your wedding date, and get a quote or estimate. Emailing or calling each photographer will also give you some insight into their personality. More on that later.
Request Consultation
Your list should now be narrowed down to several photographers. Ask to meet with the individual photographers – or at the very least, ask for a telephone consultation. Talking to your photographer either in person or over the phone will also give you insight into their personalities. Are they easy to get along with? Are you comfortable with them? Photographers will be a big part of your wedding day and it is important that you feel comfortable with them. Some questions to ask:
What do you want in your wedding photography package?
When can I receive my photo?
Can I review a copy of your contract?
Do you have a permit?
Will you provide a second shooter?
Note: Make sure the photographer you hire is the same person who will shoot your wedding. Some photographers send their assistants or contract other photographers to shoot their weddings. Make sure you know who photographed your wedding and ask to see their portfolio.
Make Your Final Decision
Once you have spoken with each photographer, you will now be equipped with all kinds of information to be able to choose your wedding photographer. Remember, money comes and goes, but you can't repeat your wedding.
Related Posts